Your partner in success
Looking for a reputable and trusted corporate services provider in the UAE? Your search is over! My Business Consulting DMCC will help you set up your company successfully in the UAE, eliminating lengthy paperwork and legal complication. Have any questions? Let's talk!
Calculate business setup cost now
Our team of experts will help you through the entire process of establishing your company in the UAE at a fair cost and in the most prestigious locations. Find out the basic cost of investment to start a company in the top UAE Free Zones!
Explore best business setup deals
With My Business Consulting DMCC, you will receive the most professional services along with the best company formation offers available on the market.
Business Setup
Enjoy the best business setup packages perfectly matching your business needs.
UAE Residence Visa
Receive full immigration support when applying for any type of UAE Residence visa.
UAE Bank Account
Get your hassle-free corporate or personal bank account opening in one of the best UAE banks.
Support you can count on
Considering establishing a business in the UAE? - get in touch with our business setup experts today!
Why to choose United Arab Emirates
The UAE is a place where global business thrives
The United Arab Emirates has one of the biggest economies in the world and is also one of the most diversified. The country is a member of the World Trade Organization, playing an important role in global trade and commerce.
Understandably, many entrepreneurs and investors look forward to the prospects of business setup in the UAE.
0%
Personal income and withholding taxes
#17
UAE ranks #17 in the ease of doing business index among 190 countries
70%
70% of Fortune 500 companies opened ventures in UAE free zone
Business setup costs calculator
Calculate your business setup costs just in 3 seconds!
A company's formation expenses may vary greatly from one Emirate to another, depending on the business activity and location you choose.
We have created a simple setup cost estimator to help you choose the right business setup package to start your venture in the UAE.
Please click below to calculate costs – no personal information is required.
Why clients choose us
Excellence of our services is proven by our achievements
5-star customer service
Full support and regular updates from a Dedicated Manager
Accuracy
Timely and accurate service completion
Trusted by 5,000+ business holders
Proven reputation of a reliable, trustable, and devoted partner
Individual approach
Hyper-personalized packages meeting your business needs and budget
Omnichannel service
Customer support through Social Media, WhatsApp, Web chat, E-mail
100% Transparency
No hidden charges and no unnecessary services. We only give the solutions which are the best for your business.
How we work
Setting up a business in the UAE can be a seamless and easy process
At My Business Consulting DMCC, we believe that our mission is to be your unwavering partner on your journey to success in the UAE.
What sets us apart is not just our in-depth knowledge of the UAE market, but our genuine dedication to your success. Whether you're setting up in Dubai or any other UAE Emirate, we'll tailor our services to meet your specific needs, ensuring a seamless and personalized experience.
Our team of experts offers consistent support and guidance, sharing our wealth of knowledge and experience to empower you every step of the way in the UAE so you can channel your energy toward building your dream business.
Thank you for choosing My Business Consulting DMCC.
We can't wait to embark on this incredible journey with you!
Keren Jadhav
CEO of My Business Consulting DMCC
Achievements 2022
Excellence of our services is proven by our achievements
My Business Consulting DMCC has experienced some huge achievements in 2022 that we're proud to reflect on:
110% growth in the number of corporate clients
70% increase in the total number of individual clients
50% increase in new company formations
40% increase in Free Zone & Offshore Company formation
5% increase in companies opening in the DMCC Free Zone
650% increase in Mainland company formation
Being one of the most trusted and reliable corporate service providers in the UAE, we aim to guide and assist entrepreneurs in setting up their enterprises in the UAE in the most effective and compliant way.
Besides serving as the backbone of your investment at the company formation stage, we support you along the way in helping you grow a successful, sustainable business.
About us
We are your reliable partner on the way to success in the UAE
My Business Consulting DMCC is a trusted and reliable partner who delivers the highest level of expertise and customer service.
We are proud to keep customers' satisfaction level at the rate of 98% for many years, which is the result of the hard work and dedication of our extraordinary team.
We love what we do and do what we truly love!
14+
Over 14 years excellent service delivery and knowledge of the UAE market
36
Our professionalism was recognized locally and internationally by 36 awards
120+
Investors from 120+ countries trusted their business to us in 2022
Client testimonials
Hear directly from our clients!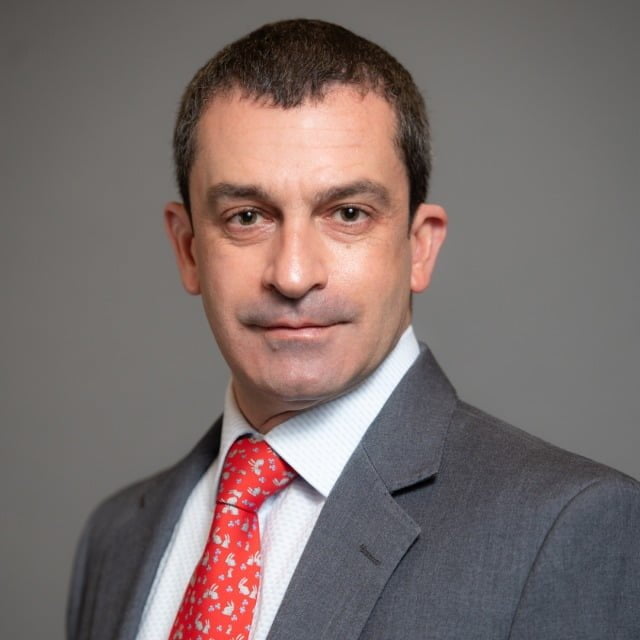 I worked with My Business Consulting DMCC for setting up my company in the UAE. All their staff were very professional, responsive and focused on providing the highest level of service. They made the whole process very smooth for me providing regular updates and being there to help with any issue that arose. I highly recommend My Business Consulting DMCC.
Marios Mantzourogiannis
Founder and Managing Director of ECOLAROID FZCO
I highly recommend My Business Consulting. The team has in-depth knowledge that covers almost all the services you may need with exceptional efficiency. I was impressed with their expertise and grateful for their valuable insights.
Special mention to Arti, Priyanka and Anjali, who have been professional and dedicated to helping their clients succeed every step of the way.
Nadine Azzam
Shareholder at CJS PRIME FZE
My name is Yoshwin Punjabi, I purchased a property in late 2021, this property was for my family as a 2nd home in Dubai.
I was eligible for the Golden visa for myself and my family as per the requirements however I didn't really understand everything as the requirements and procedures keep amending on a monthly basis.
My Business Consulting DMCC assisted me at all levels to the best of their abilities. The timelines and methods provided by Arti Mohite and Priyanka Thapa were perfect and their service was superb. They took me through everything perfectly and they had a deep understanding of visa preparations and various other jobs. They have all-the-ground experience and keep it very simple for the client. Everything was done flawlessly and I'm very happy with the outcome. Thanks a million!
Yoshwin Punjabi
Investor
I am pleased to recommend My Business Consulting DMCC for everyone who is looking for establishing new company in the UAE and opening a bank account. My Business Consulting DMCC is one of the best companies that we've dealt with ever, everything was on time and in a very professional way.
Dany Toma
Managing Director of Golden Sky Links (FZE)
My Business Consulting DMCC is a team of professionals, whom you trust from the first task. Excellent service and support! Keep up the great work you do!
Elena Turanscaia
General Manager of TL Trading DWC- LLC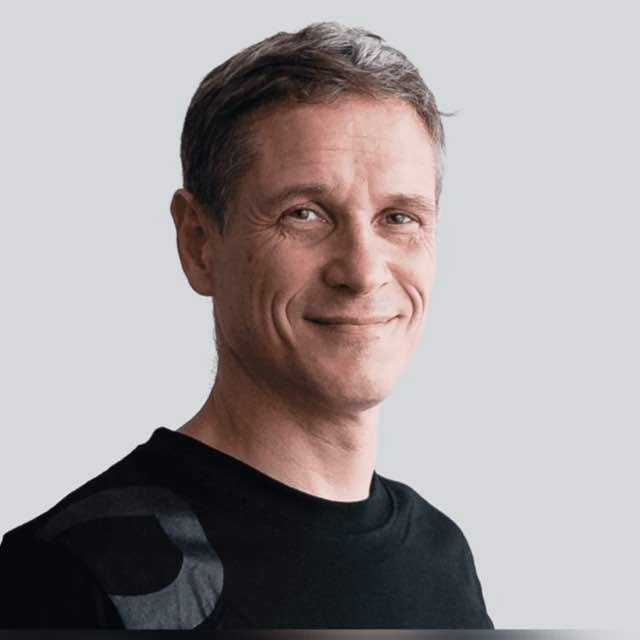 My Business Consulting DMCC provided our company with an excellent level of service. Their staff were always diligent, conscientious, professional, and dedicated to their work. We highly recommend My Business consulting DMCC to any company in need of assistance in setting up in the UAE.
Jean Yves Sireau
Founder and CEO of DERIV DMCC
If you don't want to waste your time with paperwork free zone procedures, work with MBC and focus on your own business. You are going to work with experienced team who has perfect timing and good follow up skills.
Tugce Alpay
Senior CRM Consultant at Inspark MEA DMCC
I was searching for a consultant company to help me issuing my permanent visa – the only professional one I contacted was My Business Consultant DMCC.
Walid Fakhri Alame
Shareholder/Medical Director of Sahel General Hospital, Lebanon
It has been a delight working with My Business Consulting DMCC. The support from them is consistently prompt and professional. The team is efficient and knows their job well. They can be relied upon to put in their best effort in the interest of the client. I will highly recommend My Business Consulting DMCC for all corporate services related assistance.
Seema Hallon
Head of Dubai Office at DERIV DMCC
Since the cooperation for more than one year, we are grateful to My Business Consulting DMCC for providing very professional and perfect services from the establishment of a new company, bank account opening, company document renewal, and company daily operations. We will continue to cooperate with them and recommend this professional team to other companies.
Yongliang Ma
Managing Director Wisdom Future Cultural Services DMCC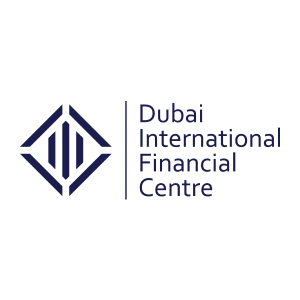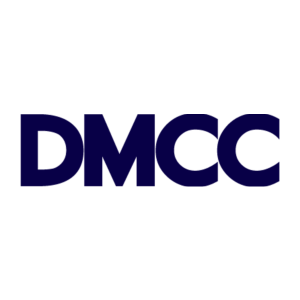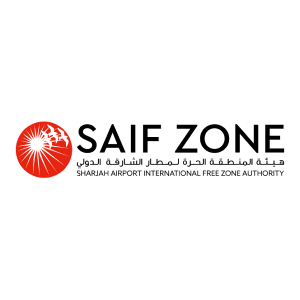 Our partners
We work with the best partners
As a result of our commitment to providing the highest level of service and expertise to our customers, My Business Consulting DMCC has established an extensive network of partners that includes the most reputable UAE Free Zones, top UAE and international banks as well as all types of service providers, which will assist you in building a successful UAE business.
Let us help you succeed in the UAE
Reach out to our experts on how to start a successful business in the UAE