UAE Free Zone Company Formation
We help our clients choose the Free Zone that will best suit their core business needs, investment budgets, and expansion plans.
Minimized taxation
0% personal income tax, 5% VAT only
100% foreign ownership
Full ownership of enterprises is allowed for foreign investors
100% repatriation of capital
Repatriation of 100% capital and profit is allowed in FTZs
Want to know your Free Zone company formation cost right now?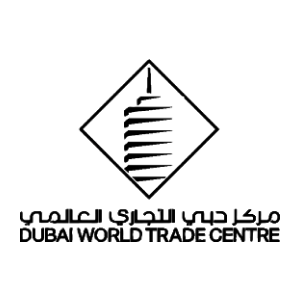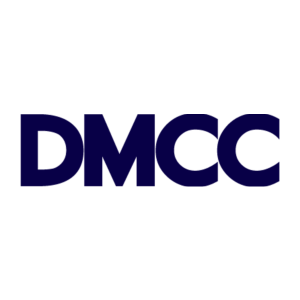 Best UAE Free Zones
We always recommend only the best and the most reputable UAE Free Zones
The UAE has over 45 different Free Zones to choose from, each with different setup costs, permitted business activities, facilities options, and share capital requirements.
This is why we are here to help you save time and money by recommending the right Free Zone, based on business targets, visa and office requirements, as well as your investment budget.
In order to facilitate the growth of your business, experts at My Business Consulting DMCC's always carefully consider all factors and recommend the best place to register your business in the UAE.
UAE Free Zone explained
UAE Free Zones are the most popular free economic zones in the world
UAE Free Zones are the most popular free economic zones in the world
FTZs (Free Trade Zones) are geographically defined areas where UAE mainland taxes, employment restrictions, import-export restrictions, and bureaucratic requirements are lowered, thus making them the preferred destination for foreign investors.
56% of Fortune 500 companies are registered in the UAE's 45+ Free Economic Zones, and the total number of registered companies exceeds 200,000.
56%
Of Fortune 500 companies registered
45
Free Economic Zones operating in the UAE
200K+
Companies registered in the UAE Free Zones
Advantages of UAE Free Zones
Perfect conditions for your business
Have you ever wondered what benefits you'd get by opening a company in one of the UAE's Free Zones?
100 % foreign ownership of the enterprise
No trade barriers or quotas
100 % repatriation of capital and profits
Simple Import, Export Policies
Extensive infrastructure and facilities
No restrictions on hiring expatriates
Business setup costs calculator
Calculate your costs to start a venture in one of UAE Free Zones
Start your business off right by factoring in all your main set-up costs in the best UAE Free Zones!
Free Zone company formation
How to register a UAE Free Zone company
To start a business in any UAE Free Zone you need to complete three main steps: obtain your business license, get your UAE Residence Visa, open a corporate bank account. When properly planned, the whole business setup process should take from 1 to 4 weeks.
Every company operating within a UAE Free Zone is required to obtain a business license (also known as a trade license). Each business license is valid for one year, starting from the date of issue and must be renewed annually.
Some UAE Free Zones require minimum paid-up share capital to be presented at the time of the Free Zone company formation. The amount of the share capital depends on each Free Zone requirements.
To help you get ready for a company registration process we propose you to have a look at the main steps of registering a business in the best UAE Free Zone – DMCC.
Step 1
Select a license type and business activity
Each Free Zone has different rules for the number of activities that can be added in one license. However, no commercial activity can't be mixed with service activities in one license is the general rule for all the Free Zones. Thus, anything to do with trading must be in a Trading/Commercial License and providing services or consultations must be in a Service License. If you plan to produce or manufacture anything, then you will require an Industrial License.
Step 2
Choose a Free Zone
Each UAE Free Zone has its list of allowed activities that can be performed within the particular Free Zone; types of available facilities and visa quotas can also vary from one Free Zone to another. That's why it is highly recommended to get a professional consultation at this stage to choose the best Free Zone for your business.
Step 3
Select a corporate structure
The corporate structure can be one of the following: a New Company with individual shareholder(s), a Subsidiary Company (with a corporate shareholder(s)), a Joint Venture Company (a mix of the individual and corporate shareholders), Branch of a Local or a Foreign Company. Some business activities are allowed only for Branch Companies; therefore, you should check it with a Free Zone of your choice.
Step 4
Select trade name & prepare documents
List company name options (3 proposed names are required) in order of preference and prepare the list of documents required by the chosen Free Zone. For new company formation, the standard list of documents includes passport, visa, EID (if applicable), NOC for UAE Residents (for specific Free Zones), proof of residential address, professional CV. The list of documents required for Branch companies' registration is relatively different.
Step 5
Apply for initial approval
Initial approval usually includes approval for the company name, for the chosen business activity(ies), and the proposed company structure.
Step 6
Sign legal documents for company incorporation
Once the initial approval is obtained, a face-to-face meeting (or a video call) with a Free Zone representative to be arranged. Sometimes it can be avoided by providing a Power of Attorney to your representative and notarized documents. During the meeting, there will be passport verification of the shareholders/or UBOs, and signing of documents such as Articles of Association (AOA), Board Resolution, Specimen Signature Form.
Step 7
Establish business location
To move to the final stage of licensing, you should find a commercial property for your company located within the chosen Free Zone. Once you found a suitable option, you must sign a Tenancy Contract (for a minimum of 1 year), and obtain the Ejari Certificate. Both to be provided to the Free Zone, based on what your license will be issued with the address from your Tenancy Contract. Depending on the type of facility (flexi-desk, business center office, physical office, warehouse, retail space), there might be some additional documents required, like for example AOFC Certificate from Concordia, or Third-Party Liability Insurance.
Step 8
Collect business license
Once the registration documents are signed, all approvals are obtained, and all payments are made. The license will be issued along with other corporate documents.
At this stage the following steps are done already: obtaining initial approval, signing legal documents for company incorporation, obtaining third party approvals (if applicable), signing Lease/Tenancy Contract. Considering this, at the final stage your license will be issued along with the other standard package of corporate documents (it may be slightly different from one Free Zone to another): License, Certificate of Incorporation, Share Certificate(s), Articles of Association (AOA), Lease/Tenancy Contract.
How can we help?
With over 14 years of experience, we can assist you at every stage of your company formation and growth.
Since its foundation in 2009, My Business Consulting DMCC has assisted thousands of local and foreign entrepreneurs to set up businesses in the best UAE Free Zones.
The benefits of working with us that you can't miss:
Highly professional and reliable team
Deep knowledge and understanding of local rules and regulations
Strong connections with UAE Authorities, best UAE Free Zones, local and international banks
Our team will guide you through the entire process of company formation in FTZs and provide you with hyper-personalized customer service on your way to success in the UAE.
Let us help you succeed in the UAE
Reach out to our experts to start a successful business in the UAE.