Sharjah Media City Free Zone (Shams)
Establish your new company in the world-class hub for media and creativity in the United Arab Emirates
Ownership
100% ownership and 0 income taxes
Simplicity of processes
Not required: deposits, NOC, annual audit report, physical presence during setup
Strategic location
Located 15 minutes from Dubai Airport and 5 minutes from Sharjah Airport.
Launch your creative business with Shams' vibrant and connected ecosystem for innovators
About Sharjah Media City Free Zone
Set up your business in the creative and digital hub of free zone
Located in the cultural capital of the United Arab Emirates, Sharjah Media City (Shams) is a business and entertainment hub. In January 2017, Shams was launched with the vision of becoming a world-class media and creative hub. The media, technology, and creative industries are eligible to apply for licenses in the free zone. In Shams, you can join a dynamic, forward-thinking community by setting up your company through the Creative Zone.
Most popular business activities in Shams are:
Media & creative businesses
General trading
Wholesale trade
Retail trade
Professional services
Consultancy
About Sharjah Media City Free Zone
Feel empowered and inspired utilizing unique business opportunities of Shams
Sharjah Media City is a dynamic initiative that makes a strong connection with the talented individuals it attracts. Shams offers smart innovative services, coupled with a holistic community-centered approach. Offering affordable and cost-effective packages, simplified registration processes such as incorporation without physical presence, and no need to submit NOCs or deposits, Shams provides a safe and progressive environment for company formation.
All Shams members enjoy unparalleled business competitive benefits, including:
Suitable location just 15 minutes from Dubai Airport and 5 minutes from Sharjah Airport
Limited liability for companies
Access to world-class innovative facilities such as commercial office complexes, flexible and personalized creative units, meeting rooms, residential areas
Allocation of up to 6 visas for a shared desk facility
Advantages of business setup in the Sharjah Media City Free Zone
Safe and progressive environment for company formation
Sharjah Media City Free Zone (Shams) is a new media and fast-growing free zone that's ideal for start-ups and SMEs, as well as established companies or corporations. With a wide range of unique benefits, any investor will have easy and fast ways to start their own business in Shams.
100% foreign ownership
Shams offers investors 100% repatriation of capital and profits as well as ownership
Minimised taxes
0% personal income tax
Great UAE visas package
Allocation of up to 6 visas in a shared desk facility and up to 12 on a dedicated desk facility
Strategic location
Located 15 minutes from Sharjah International Airport and 30 minutes from Dubai International Airport
A wide range of business activities
Wide range of business activities available on the same business license
Convenient and easy registration process
Shareholders are not required to be physically present to incorporate a company
Free Zone's commercial facilities
Variety of the best facilities in Sharjah Media City Free Zone
Shams provides three facility options in addition to the currently available shared desk facility – dedicated desk, shared office, and dedicated office. Shams facilities are designed to serve clients and cater to their needs and requirements. All facilities provide access to Wi-Fi, a printer, and a meeting room.
We can propose you the best-customized business setup packages, provide you with the latest information on all ongoing offers, propose you a variety of the best facilities in Shams, assist you along the whole way of company formation and ensure professional support after the business license is obtained.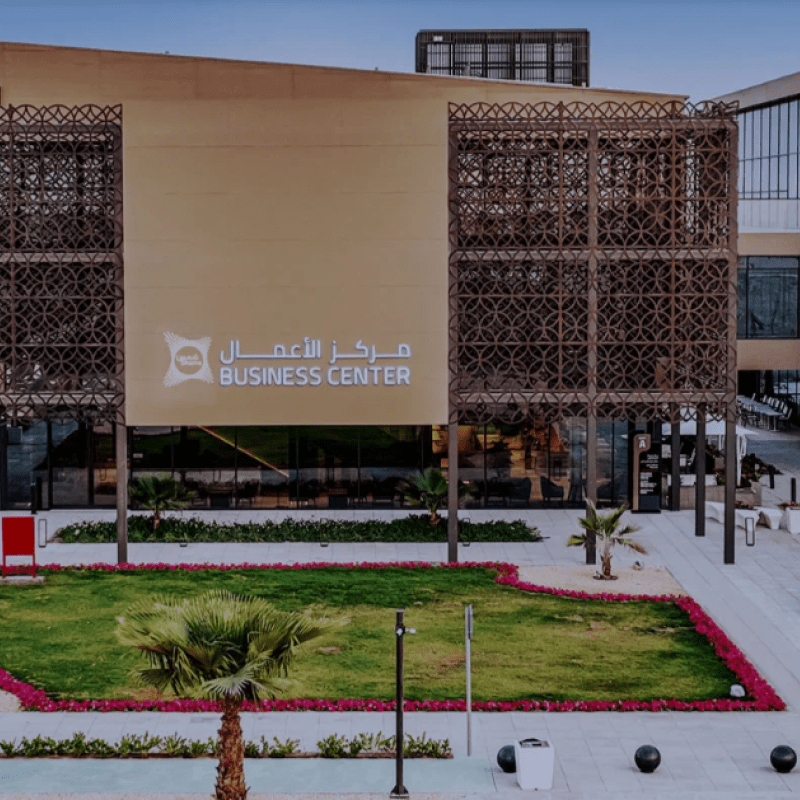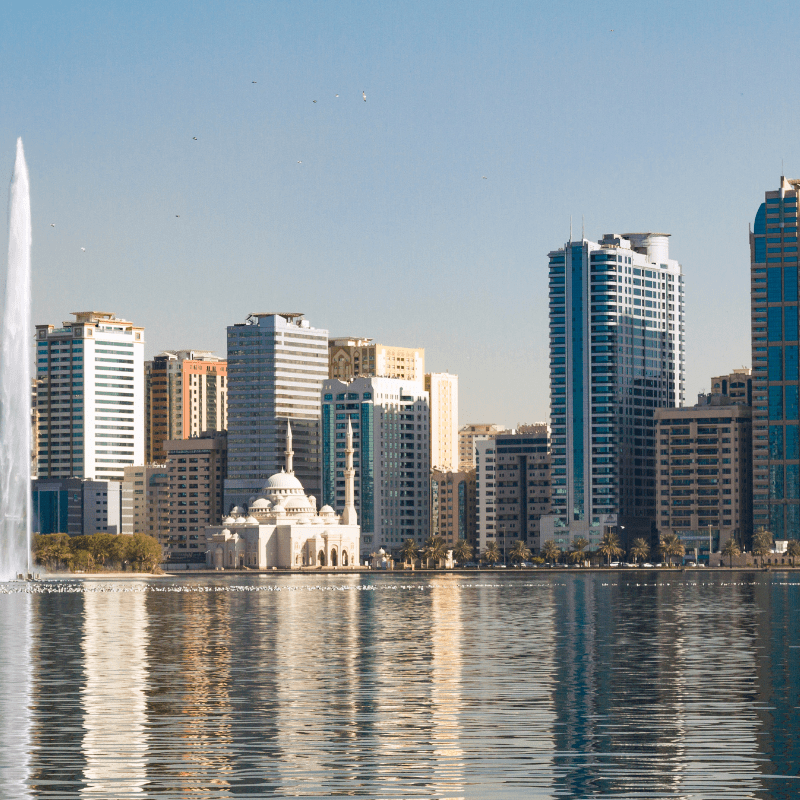 GET A CALL BACK IN 55 SECONDS
My Business Consulting DMCC is here to assist you with choosing the right location, corporate structure and best facilities for your business in the UAE.
Types of business licenses in Sharjah Media City Free Zone
Choose one of types of licenses issued in Shams Free Zone
Being fully digitalized, Shams Free Zone provides flawless and simple registration processes. For company formation, Shams offers two types of business – Shams LLC, or Shams branch. A Shams limited liability company (LLC) is an independent entity and a Shams branch is a branch of a parent company. In addition, Shams offers investors 120 business activities that suit many business industries. There are three categories – media, wholesale and retail, and services and consultancy.
The following license types are available in Shams:
Media Licence
Trade License – allows selling goods within Shams and importing and exporting goods
Service license – allows production, reproduction, and distribution of services
Industrial license – allows manufacturing, production, reproduction, and transformation of goods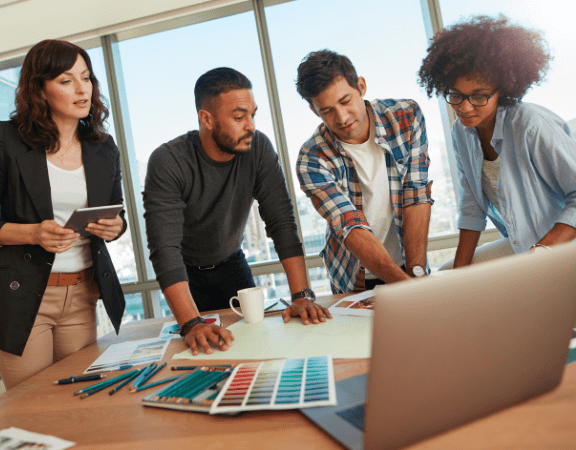 How can we help?
With over 14 years of experience, we can help you at every stage of your company formation in Sharjah Media City Free Zone
Since its foundation in 2009, My Business Consulting DMCC has assisted thousands of local and foreign entrepreneurs to set up businesses in the best UAE Free Zones.
The benefits of working with us that you can't miss:
Highly professional and reliable team
Deep knowledge and understanding of local rules and regulations
Strong connections with UAE Authorities, best UAE Free Zones, local and international banks
Our team will guide you through the entire process of company formation in Shams and provide you with hyper-personalized customer service on your way to success in the UAE.
Our Services
Customized packages meeting all your business needs
If you are considering setting up business in Shams, My Business Consulting DMCC is here to provide you with full assistance in crafting a personalized package, creating the most suitable company structure, finding the right facility for your future business, and supporting you along your way to success in one of the most fast growing UAE Free Zones.
The most popular management consulting packages at My Business Consulting DMCC are listed below. We do not provide business setup and immigration assistance only, we carefully analyze your requirements, and provide the best solution for your business. We assist you in establishing the company, immigration of your family members and employees, opening the bank account, and provide full support after the company has been established. For a customized proposal for your business in the UAE, please contact our Business Setup Experts.
As the most reputable and trusted management consulting firm in the UAE, we guarantee high-quality and 100% transparent services throughout the entire company formation process.
Below you will find the list of services included in our Business Setup Package:
Business setup consultancy
Regular updates regarding the full process
Initial approval: company name, activity, shareholder's structure
Business plan summary creation
Company registration
Facility arrangement (Business Park)
Company licensing
Establishment card
Company stamp
Company letterhead
Company profile
Accounts Guide for UAE Businesses not registered for VAT
FREE Documents Expiration Notifications after one year
Since we highly respect and value the time of our clients, when applying for a UAE Residence Visa, we provide our clients with a pick-up from their hotel, transportation to the authorities, and a drop-off at their hotel so they do not have to rush around doing medical testing and collecting documents.
Below you will find the list of services included in our UAE Resident Visa Package and related costs:
Assessment of Individuals Documents
Review of Required Documents
Obtaining Entry Permit
Typing for Medical Test and Emirates ID
Full Assistance in Medical Test, including transfers
Full Assistance in EID Biometrics, including transfers
Obtaining Visa Stamping
Collection of Emirates ID
Free document expiration notification after 3 years
In our capacity as the most caring management consultancy in the UAE, we ensure that our clients have no reason to worry: we will find the best UAE bank that suits your business needs, prepare all your documents, and arrange a meeting with the banker at our office.
Below you will find the list of services included in our Bank Account Opening Package:
Assessment of individual/corporate background
Preparation of Required Documents with a Company Profile specially designed for banks
Coordination with Relationship Officer before account opening application meeting
Scheduling a meeting with Relationship Officer
Full Assistance during bank account opening application and interview
Follow-up of account opening
Regular updates
Introduction of Official Relationship Manager
400 Monthly Transactions
Daily Transactions Recording (sales, purchase, general)
Monthly Accounting Reports (sales, accounts receivable, accounts payable, cash & bank reconciliation, expense report)
Monthly Management Reports (balance sheet, income statement, cash flow statement)
Quarterly Management Reports
Fixed Asset Register
Financial Analysis
Quarterly VAT Return Filing
Annually Financial Reports
Annually End of Services & Gratuity Calculation
Dedicated Account Manager
Let us help you succeed in the UAE
Reach out to our experts to start a successful business in the UAE.