Dubai South Free Zone
Establish your company in the leading global trade, business, and aviation hub
Ownership
100% business ownership and capital repatriation
Unique infrastructure
140 sq. km. of the multipurpose area, 8 business districts
Strategic location
Close to Al Maktoum Airport, direct access to Jebel Ali Sea Port
Enjoy best-in-class connectivity and a dynamic Dubai South Free Zone environment
About Dubai South Free Zone
Set up your business in one of the government's strategic business hubs
As part of His Highness Sheikh Mohammed bin Rashid Al Maktoum's vision, the Dubai South Free Zone serves as the strategic and innovative platform in the UAE for the growth of logistics, aviation, light industry, and ancillary service businesses.
Dubai South is located on 140 square kilometers of the multipurpose area right next to the Jebel Ali Sea Port and Al Maktoum Airport which makes it the best fit for such businesses:
Logistics
Import-export and distribution
Aviation
Manufacturing and industrial
Freelance
Branches from different business sectors
About Dubai South Free Zone
Take advantage of a leading logistics ecosystem to build your business
Dubai South Free Zone is home to several mini-cities, including Logistics District, Business Park, Aviation District, Commercial District, Residential District, Golf District, Exhibition District, and Humanitarian District.
Dubai South's Logistics District was formed to provide leading solutions to the global supply chain system. It is now the largest single urban master development focused on an aviation and logistics ecosystem.
Explore Dubai South's unique services for your business:
Simplified and easy license issuance
UAE Resident Visa valid for 2 years
No lease is required
Access to the Dubai South community
Warehouse, aviation, commercial and residential facilities
Advantages of business setup in the Dubai South Free Zone
Benefit from UAE's most recognizable centre of logistics & supply chain solutions
Dubai South plays a major role in the economic growth of Dubai and the United Arab Emirates. In addition to offering business-friendly benefits, it offers a diverse range of offices, storage facilities, as well as residential homes catering to different lifestyles. Take advantage of the Dubai South Free Zone by setting up your business here!
100% foreign ownership
Dubai South allows 100% foreign ownership of companies & 100% repatriation of capitals
Minimised taxes
0% import-export tax and 0% personal income tax
UAE Residency
No visa security deposit is required
Purpose built infrastructure
Unique industry clustering and purpose-built infrastructure
Strategic location
Direct access to Jebel Ali Sea Port and Al Maktoum Airport
Freehold facilities
Quality freehold, commercial and residential property for sale or lease at competitive rates
Free Zone's commercial facilities
Variety of the best facilities in Dubai South Free Zone
With a vibrant residential district, best-in-class staff housing, as well as a thriving business park and retail community, Dubai South is becoming a growing real estate hub. Free Zone offers a wide range of warehouses, office spaces and smart desks to cater to needs of all types of businesses. Furthermore, Dubai South offers a wide variety of freehold and leasehold land plot options, which are very hard to find in other free zones.
We can help you choose the most comprehensive facilities in Dubai South Free Zone, propose to you the best-customized business setup packages, provide you with the latest information on all ongoing offers as well as assist you along the whole way of company formation and ensure professional support after the business license is obtained.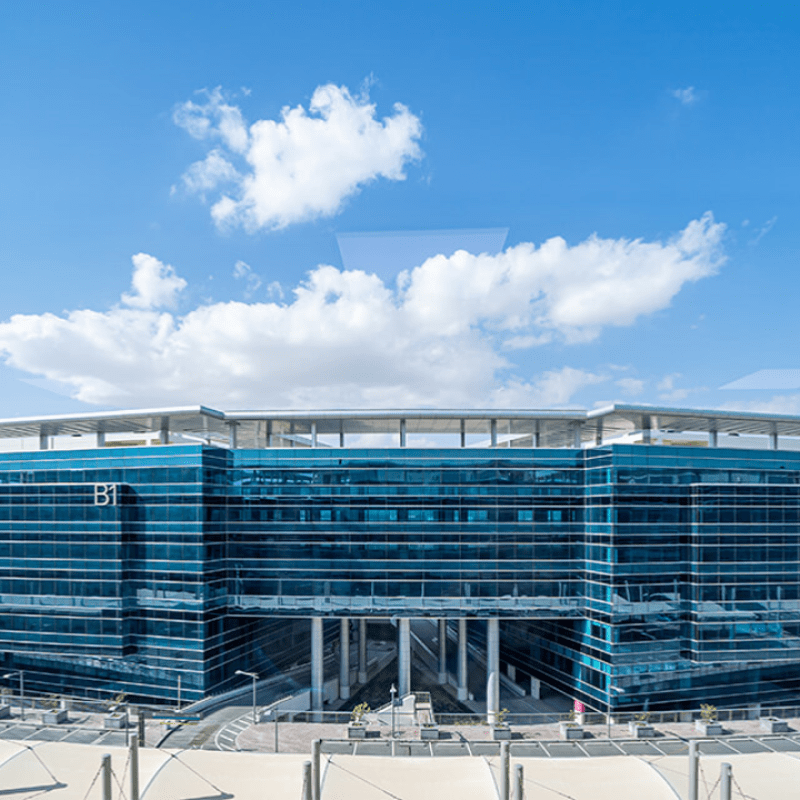 GET A CALL BACK IN 55 SECONDS
My Business Consulting DMCC is here to assist you with choosing the right location, corporate structure and best facilities for your business in the UAE.
Types of business licenses in Dubai South Free Zone
Choose one of types of licenses issued in Dubai South Free Zone
Dubai South offers customers a commercial and retail infrastructure of leased office spaces, a business center with smart desks, and investment opportunities at highly competitive rates. In addition, the free zone consists of the EZDubai e-commerce zone, occupying an area of ​​920,000 square meters, that was built to improve e-commerce facilities in the UAE and the region.
The following license types are available in Dubai South Free Zone:
Logistics License
Aviation License
Industrial License
Education License
General Trading License
Trading License
Commercial License
Service License
Freelance Permit
How can we help?
With over 14 years of experience, we can help you at every stage of your company formation in Dubai South Free Zone
Since its foundation in 2009, My Business Consulting DMCC has assisted thousands of local and foreign entrepreneurs to set up businesses in the best UAE Free Zones.
The benefits of working with us that you can't miss:
Highly professional and reliable team
Deep knowledge and understanding of local rules and regulations
Strong connections with UAE Authorities, best UAE Free Zones, local and international banks
Our team will guide you through the entire process of company formation in DS and provide you with hyper-personalized customer service on your way to success in the UAE.
Our Services
Customized packages meeting all your business needs
If you are considering setting up business in DS, My Business Consulting DMCC is here to provide you with full assistance in crafting a personalized package, creating the most suitable company structure, finding the right facility for your future business, and supporting you along your way to success in one of the most fast growing UAE Free Zones.
The most popular management consulting packages at My Business Consulting DMCC are listed below. We do not provide business setup and immigration assistance only, we carefully analyze your requirements, and provide the best solution for your business. We assist you in establishing the company, immigration of your family members and employees, opening the bank account, and provide full support after the company has been established. For a customized proposal for your business in the UAE, please contact our Business Setup Experts.
As the most reputable and trusted management consulting firm in the UAE, we guarantee high-quality and 100% transparent services throughout the entire company formation process.
Below you will find the list of services included in our Business Setup Package:
Business setup consultancy
Regular updates regarding the full process
Initial approval: company name, activity, shareholder's structure
Business plan summary creation
Company registration
Facility arrangement (Business Park)
Company licensing
Establishment card
Company stamp
Company letterhead
Company profile
Accounts Guide for UAE Businesses not registered for VAT
FREE Documents Expiration Notifications after one year
Since we highly respect and value the time of our clients, when applying for a UAE Residence Visa, we provide our clients with a pick-up from their hotel, transportation to the authorities, and a drop-off at their hotel so they do not have to rush around doing medical testing and collecting documents.
Below you will find the list of services included in our UAE Resident Visa Package and related costs:
Assessment of Individuals Documents
Review of Required Documents
Obtaining Entry Permit
Typing for Medical Test and Emirates ID
Full Assistance in Medical Test, including transfers
Full Assistance in EID Biometrics, including transfers
Obtaining Visa Stamping
Collection of Emirates ID
Free document expiration notification after 3 years
In our capacity as the most caring management consultancy in the UAE, we ensure that our clients have no reason to worry: we will find the best UAE bank that suits your business needs, prepare all your documents, and arrange a meeting with the banker at our office.
Below you will find the list of services included in our Bank Account Opening Package:
Assessment of individual/corporate background
Preparation of Required Documents with a Company Profile specially designed for banks
Coordination with Relationship Officer before account opening application meeting
Scheduling a meeting with Relationship Officer
Full Assistance during bank account opening application and interview
Follow-up of account opening
Regular updates
Introduction of Official Relationship Manager
400 Monthly Transactions
Daily Transactions Recording (sales, purchase, general)
Monthly Accounting Reports (sales, accounts receivable, accounts payable, cash & bank reconciliation, expense report)
Monthly Management Reports (balance sheet, income statement, cash flow statement)
Quarterly Management Reports
Fixed Asset Register
Financial Analysis
Quarterly VAT Return Filing
Annually Financial Reports
Annually End of Services & Gratuity Calculation
Dedicated Account Manager
Let us help you succeed in the UAE
Reach out to our experts to start a successful business in the UAE.