Offshore Company Setup
Establish an international business company in a world-class location
Ownership
100% foreign ownership and repatriation of profits
Privacy
A strict commitment to privacy, confidentiality, and asset protection
Cost-effective
Low cost of company setup and quick company registration
About offshore company
Take advantage of the most attractive corporate structure to grow your business
Because of its ability to minimize taxes, low cost of company formation, data security, and property rights, the International Business Company (or offshore company) has become the most attractive corporate structure for foreign investors.
Futhermore, offshore companies in the UAE offer you the opportunity to increase profitability, simplify reporting, and maintain anonymity. RAK International Corporate Centre (RAKICC) in Ras Al Khaimah Emirate is the most popular destination for setting up an offshore company. RAK ICC is an advanced, world-class organization registry, adhering to international standards and best practices for international company formation.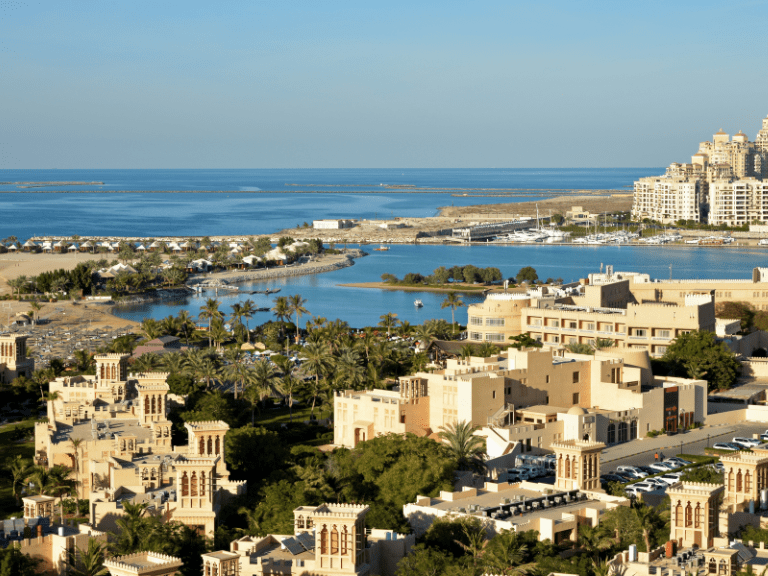 About offshore company
Set up an offshore company at the RAK ICC
RAK ICC Offshore Company can own freehold real estate properties in Dubai without obtaining a Dubai trade license. To purchase real estate property under the company name, registered offshore companies can obtain a No Objection Certificate (NOC) from RAK ICC and register it with the Dubai Land Department.
There are also the following important points to be noted about the RAK ICC:
Offshore company cannot have a physical office in the UAE
Shareholders and members are not eligible to apply for a resident visa in the UAE
Company can maintain a bank account within or outside the UAE
Offshore company can obtain corporate tax exemption certificates
Can own shares of any UAE company – IC, Free Zone or Local Company
Advantages of RAKICC company setup
Perfect conditions for your business
RAKICC offshore companies aren't required to establish physical offices in the UAE, and they can only conduct business outside of the country. A bank account in Dubai or any other Emirate is possible for such an organization. In addition, these companies don't have to submit annual financial statements to the authorities, and they are easy to maintain – all they have to do is renew their registration every year.
No requirements for the minimum share capital
Low cost of company setup and Quick Company Registration
There is no public registry published
Audit Report is not compulsory
Personal presence is not required for company incorporation
No restrictions on the directors'/shareholders' residency or citizenship
100% repatriation of capital and profits
Get a call back in 55 seconds
My Business Consulting DMCC is here to assist you with choosing the right location, corporate structure and best facilities for your business in the UAE.
Requirement documents
Documents required for offshore company registration in RAKICC
All documents submitted for RAKICC company formation must be in either Arabic or English. Additional documentation may be requested based on the ownership structure and backgrounds of the shareholders:
Individual shareholder – passport, UAE Residence Visa (if available), latest utility bill, current dated bank reference letter, updated comprehensive resume/CV
Corporate shareholder – Certificate of Incorporation, Memorandum and Articles of Association, Certificate of Good Standing, Certificate of Incumbency or Extract of Company, Board Resolution
Appointed manager/officer (if not a shareholder) – passport, UAE Resident Visa (if available), comprehensive resume/CV
How can we help?
With over 14 years of experience, we can help you at every stage of your offshore company formation
Since its foundation in 2009, My Business Consulting DMCC has assisted thousands of local and foreign entrepreneurs to set up businesses in the best UAE Free Zones.
The benefits of working with us that you can't miss:
Highly professional and reliable team
Deep knowledge and understanding of local rules and regulations
Strong connections with UAE Authorities, local and international banks
Our team will guide you through the entire process of offshore company formation and provide you with hyper-personalized customer service on your way to success in the UAE.
Our Immigration Experts are ready to assist you with your immigration needs
My Business Consulting DMCC can help you obtain a UAE Retirement Visa and live the life you've always dreamed of in the world's most prestigious and safest country