Best UAE Free Zones
Choosing from 45+ UAE Free Zones can be frustrating and time-consuming. Let us help you choose the most suitable location and guide you along the way.
Minimised taxation 5% VAT only
0% personal income tax, 5% VAT only
100% foreign ownership of the enterprise
Full ownership of enterprises is allowed for foreign investors
100% repatriation of capital and profits
Repatriation of 100% capital and profit is allowed in FTZs
Want to know your Free Zone company formation budget right now?
UAE Free Zones location map
Incorporate your business in one of the best UAE Free Zones
Starting a business entity in one of the UAE's Free Trade Zones can be a very attractive option for foreign investors but choosing the right Free Zone for your business in the UAE requires deep knowledge of the market. With the assistance of our business setup experts, your UAE Free Zone company will be registered successfully and in compliance with all UAE laws.
Learn more about the best UAE Free Zones and let us assist you with finding the perfect location for your business in the UAE and designing the most effective strategy for your investment growth.
Ajman Free Zone Authority (AFZA)
AFZA best suits for Industrial/Manufacturing, Entertainment products, Service and Electronic Trading Activities business types.
Dubai Design District (D3)
Businesses like digital media, arts, design services, fashion, retail, luxury, and hospitality will benefit the most from setup in D3.
Dubai Internet City (DIC)
DIC is the perfect location for high-tech corporations and dynamic start-ups.
Dubai Multi Commodities Center (DMCC)
Most prestigious Free Zone in the UAE to set up the business, live, and thrive. DMCC provides licenses for a full range of business activities.
Dubai South Free Zone
Dubai South Free Zone is an ideal location for Marketing, IT, Arts, Events, Design, Fashion, Beauty, or any other professional field business.
Dubai World Trade Center (DWTC)
Businesses like general or advisory consulting, onsite repair, training, and HR , software implementation services & event sector will benefit the most from setting up in DWTC.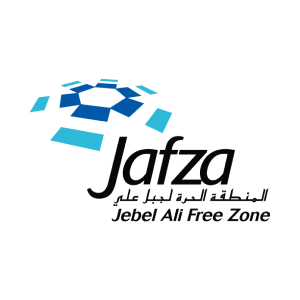 Jebel Ali Free Zone (Jafza)
Being one of the top 10 free zones in the world AFZA offers logistics, import-export, and industrial business sectors to take all the benefits of the most dynamic business hub.
Khalifa Industrial Zone Abu Dhabi (KIZAD)
KIZAD creates value through integrated service offerings that span metal products, paper & packaging, food processing, pharmaceutical & healthcare equipment businesses.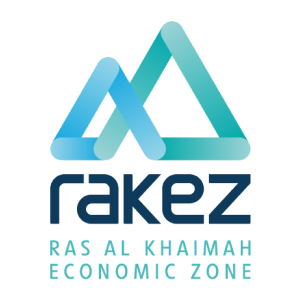 Ras Al Khaimah Economic Zone (RAKEZ)
RAKEZ is a top-of-choice location for educational, industrial, media, e-commerce & tourism business sectors.
Sharjah International Airport Free Zone (SAIF)
With its proximity to Sharjah International Airport and 5 container ports, it is one of the Free Zones in the Emirates that make it easy for entrepreneurs to conduct business of all types and never worry about logistics.
Sharjah Media City
Shams offers smart innovative services, coupled with a holistic community-centered approach to companies, freelancers, and entrepreneurs working in the media, technology, and creative industries.
Umm Al Quwain Free Trade Zone
Most prestigious Free Zone in the UAE to set up the business, live, and thrive. DMCC provides licenses for a full range of business activities.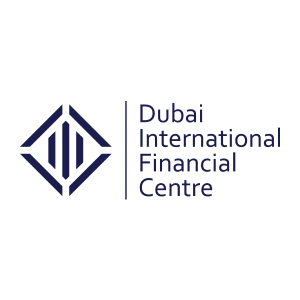 Dubai International Financial Centre (DIFC)
DIFC is most leading international financial hub in the region, with its independent authorities and courts. FinTech zone has an ideal environment for technology companies and digital labs.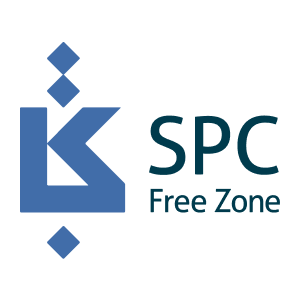 Sharjah Publishing City Free Zone (SPC)
In the cultural capital of the UAE, the SPC is an educational center of world renown. Besides promoting entrepreneurship, the free zone focuses on the global printing and publishing industry.
Sharjah Research, Technology and Innovation Park (SRTIP)
SRTIP Park Free Zone is an innovative technological ecosystem of research and development dedicated to the promotion and commercialization of innovative ideas.
International Freezone Authority (IFZA)
IFZA is the most attractive free zone in the UAE for start-ups, entrepreneurs and SMEs, as it has affordable prices and fast registration processes.
Setup costs calculator
Calculate your costs to start a venture in one of UAE Free Zones
Start your business off right by factoring in all your main set-up costs in the best UAE Free Zones!
How to set up a Free Zone company
10-step to choose the best Free Zone
It can be quite difficult making a good decision when you are a foreign investor given there are 45 Free Zones in the UAE to choose from. You really must do your research and make a calculated decision before setting up a business in one of the UAE Free Zones.
We are going to clear things up for you so you can choose the best UAE Free Zone for your business. Here are the steps you should take.
Step 1
Choose a business activity for your business in UAE
Each Free Zone has its own specific set of permissible activities which are allowed to be performed within the Free Zone. There are also different rules in each Free Zone when it comes to how many business activities are allowed using the same business license. The more activities you choose, the more a license will cost.
Step 2
Choose the facility type your business will require
If you are not planning for a big expansion of your business within the next few years, you will be able to get a shared or flexi-desk at a co-working space. These places are also a minimum facility requirement to get a business license in the UAE.
Step 3
Figure out how many UAE Residence Visas your company will need
Your company in the UAE will need Residence Visas for each employee. The quota for visas depends on the facility type. A shared desk only provides a limited number of visas, and this differ from one Free Zone to another.
Step 4
Decide on whether you need to be close to seaports or airports
You will need to consider whether your business in the UAE needs to be close to a seaport or an airport. You want to have the most strategic transportation routes and hubs so that your expenses can be as low as possible. This is especially important if you are going to set up a trading company in the UAE.
Step 5
Find out if a share capital amount is required
One of the common requirements when registering a company in UAE is to deposit a share capital amount. This needs to be deposited either into your company account or the UAE Free Zone authority account. You will also need to provide proof of the deposit to the particular Free Zone for your specific business activity.
Step 6
Find out whether there are any restrictions on shareholders
There are restrictions for certain nationalities of shareholders in Free Zones. A nice feature of setting up a company in Dubai Emirate is that you can have high-risk nationalities involved as shareholders in your company.
Step 7
Find out whether an annual audit report is required
There are some UAE Free Zones which require submitting financial statements such as an annual audit report whereas others do not. You will be eligible for certain benefits when you routinely submit financial statements.
Step 8
Find out the reputation of a Free Zone with local banks
Get a consultation from the corporate service providers and experts to complete this step. Do this before registering your business so that you ensure you can open a corporate bank account for your company.
Step 9
If you are a UAE resident, find out the NOC requirements
A NOC is essentially a letter from your current employer who is sponsoring your visa. It states your company has no objections to you opening a business in a particular Free Zone.
Step 10
Create a budget for your annual operating costs
Find out what the applicable fees for registration, licenses, an establishment card, and rental fees will be for the first and second years of operating a business. You will also need to estimate your visa fees, including visas for shareholders and employees planning to be hired within the first year. This will ensure your company is set up and renewed annually properly.
Let us help you succeed in the UAE
Reach out to our experts to start a successful business in the UAE.