Our Team
Your reliable business setup partners in Dubai
14-year experience
We are a UAE-based corporate services firm, with over 14-year experience in designing and developing bespoke solutions for Business Setup, Immigration Support, Corporate Banking, Corporate Finance, Tax Compliance and Second Citizenship.
100% transparency
We are proud to ensure transparency in fees and service delivery. We only give the solutions you need to grow your business across the UAE.
End-to-end solutions
From company formation and corporate governance to accounting and tax compliance, we are dedicated to providing you with all the support you need to build a successful business in the UAE.
Make sure your business complies with UAE laws by hiring a dedicated team of professionals
Our approach
Our people are our greatest asset
It's an exciting time for My Business Consulting DMCC, as we continue to grow and reach new heights. The company is dedicated in providing the best services to our clients.
We are also committed to being a great place to work and grow, focusing on personal training and development, which further benefits the individual and the company. We recognize our team being our greatest asset and prioritize investing in them to assist our clients on every step of their way to success in the UAE.
We continue to meet the challenges of our field, to consistently excel and to gain more knowledge. We are very proud of where we are today and excited about where we are headed.
Keren Jadhav
CEO of My Business Consulting DMCC
Core company values
Leading through innovation
Transparency
Transparency is the foundation of our honest business approach. No hidden fees or charges, 100% transparency in all our processes.
Innovations in business processes
The latest ideas, innovation, and creativity keep our business processes improving. Innovation is deeply ingrained in our daily operations so we can better respond to opportunities and challenges.
Strategic planning
KPIs, client goals, and priorities are set with careful planning. Our time frames are realistic, and we keep our clients updated.
Professionalism in each detail
Our team demonstrates professionalism by exceeding expectations of our clients, partners and team members. Our client relationships are based on responsibility, experience, commitment, and proactive action.
Five-star customer service
Our goal is to understand our clients' requirements and constantly make improvements to enhance their experience with us. Our customer-centric approach is well known and highly appreciated by our clients.
Proactive approach
We carefully analyze each client's requirements and are well-prepared with the latest technologies, in-house software, ongoing research and growth to help our clients succeed in the UAE.
Our Team of Experts
Our team is our greatest asset
Keren Jadhav
CEO & Managing Director
Result-oriented Business Leader with more than 20 years of international and Middle East experience in spheres of Management Consulting, Real Estate Property Management, Capital Investments, multi-million Project Management.
Mubeen Javed
Finance Manager
A dynamic and result-oriented finance manager possessing memberships of ACCA (UK) & CPA (Australia) with more than 11 years of financial management experience in leading manufacturing, trading, services & public sector companies.
Alaina Concepcion
Chief Operating Officer
A proven leader and manager with more than 11 years' experience in the Corporate Services industry focused on business management, business structuring, and business setup.
Svetlana Kursheva
Senior Corporate Services Manager
Business setup expert with over 8 years of experience in corporate services in the UAE, holding a Master of Laws (LLM) degree in International Business Law. Dedicated to helping clients achieve their business goals and building long-term relationships based on trust, transparency, and expertise.
Farooq Khan
UAE Government Relations & Immigration Expert
Senior Public Relations Officer with over 12 years of experience in UAE Government Relations in all Emirates. Expert knowledge in UAE immigration laws, rules, and regulations pertaining to all types of visas, and business setups.
Aswathy Radhakrishnan
Human Resources Manager
Human resources management expert and an empowering professional who helps in keeping people and processes performing at their best. Over 5 years of hands-on experience in decision-making and human resource operations, along with a strong work ethic and an optimistic attitude.
Jasy Shine
Finance Executive
A finance expert with over 15 years of hands-on experience in Accounting and Financial Auditing. Extensive knowledge of UAE laws, business structure, banking and financial consulting with excellent analytical and interpersonal skills.
Veera Babu Sattimsetti
Financial Specialist
Dedicated professional with over 11 years of experience in UAE and an expert in conducting thorough audits, identifying financial risks, and implementing effective strategies to optimize financial performance.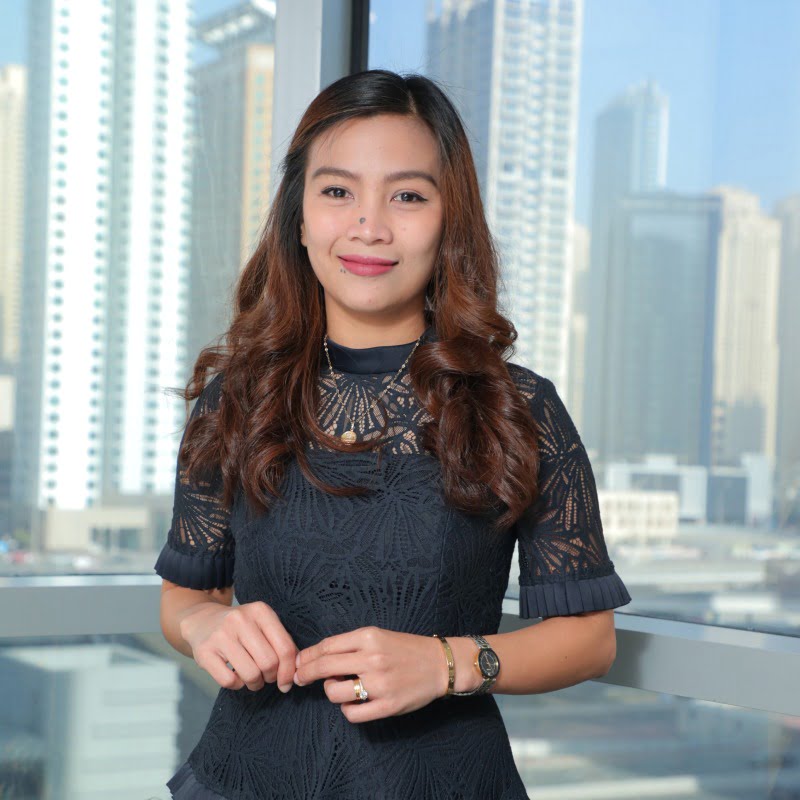 Melode Declarador
Senior Corporate Service Manager
Over the past 8 years, this expert has been providing corporate services in the UAE, including advice and customized solutions for business setups in the UAE Free Zones, offshore, and Mainland, including corporate structuring for new companies, branches, subsidiaries, and joint ventures.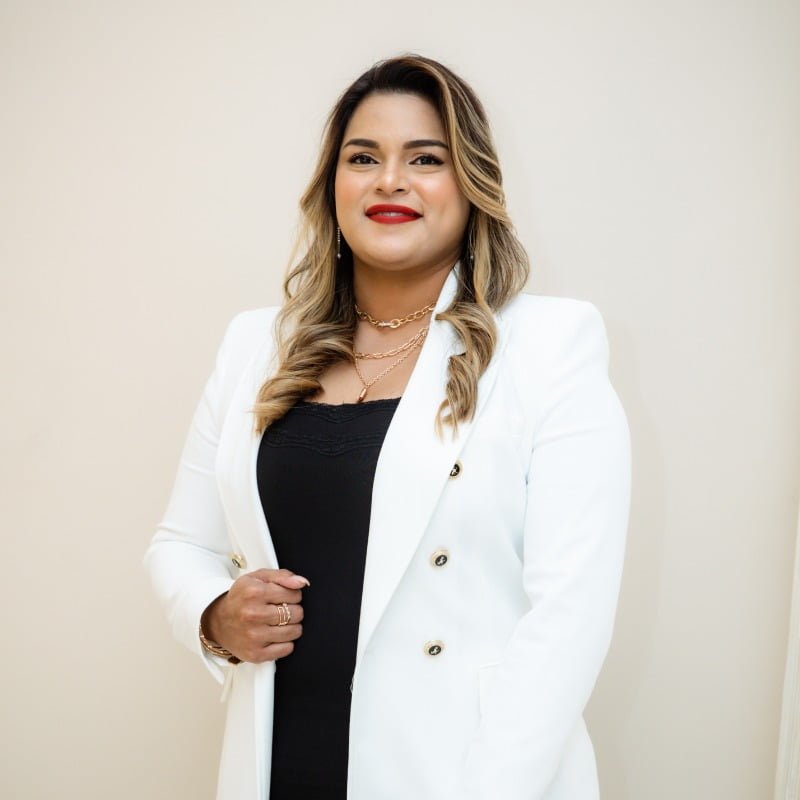 Arti Mohite
Corporate Services Manager
Experienced business setup consultant and service manager with 11 years of expertise in optimizing productivity, efficiency and customer service across various environments. Works effectively with cross-functional teams in ensuring operational and service excellence.
Ali Syed
Senior Public Relations Officer
Accomplished Senior Public Relations Officer with 8 years' experience, specializing in UAE Government Relations and UAE Business Consultancy across all Emirates. Renowned for comprehensive expertise in UAE immigration laws, rules, and regulations related to various visa types and business setups.
Adelya Gimazulina
Corporate Services Executive
A result-driven Corporate Services Executive with a remarkable track record spanning over 7 years in the UAE. Expert in hospitality, real estate, management consultancy, and various other sectors and possessing a genuine passion for connecting with individuals.
Join the team
Become a part of extraordinary team
We encourage you to apply for any open job vacancy and join our team.
Administrative Assistant
Processing and coordinating with internal team members and authorities to complete tasks related to company formation, visa, banking, and other administrative assistance.
Requirements: Minimum 1-year experience in UAE, ability to multi-task, pay attention to detail, and strong communication skills. Readily available to work in UAE.
Benefit: Work with amazing people at a reputable and reliable company and get the most out of your career!
Corporate Services Executive
A target-driven team member enthusiastic about sales, maintain client relationships and providing excellent customer service with at least 2 years of UAE work experience.
Requirements: Minimum 1-year experience in UAE in corporate services industry. Strong customer service, negotiation and convincing skills with a hunger for sales and reach targets. Readily available to work in UAE.
Benefit: Work with amazing people at a reputable and reliable company and get the most out of your career!
Let us help you succeed in the UAE
Reach out to our experts to start a successful business in the UAE.