UAE Property Investor Visa
Live & work in the UAE while enjoying exclusive benefits
Long-term validity
Valid for 2 or 10 years with the possibility of renewal
Sponsoring dependents
Husband and wife can participate in one property
Golden Visa status
A 10-year investor visa is considered a Golden Visa in Dubai
Enjoy all the benefits of the UAE Property Investor Visa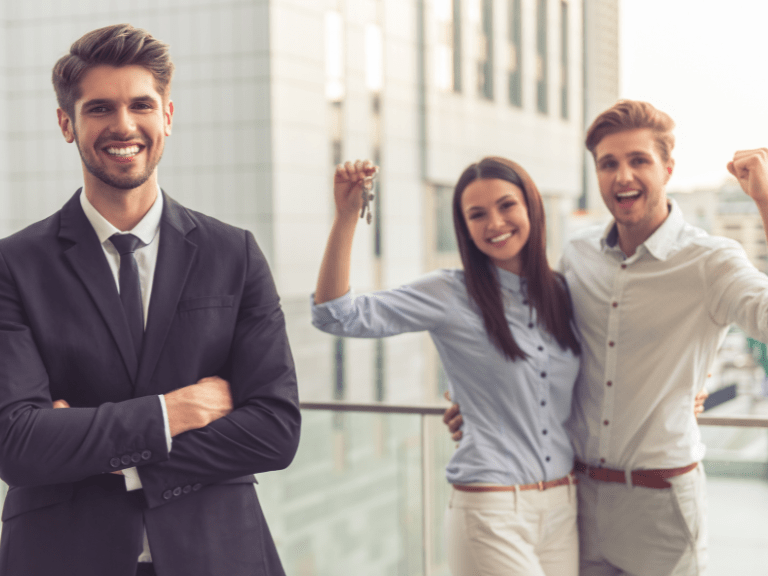 About UAE Property Investor Visa
Take advantage of a Property Investor Visa to enjoy your life in UAE
Foreigners who invest in residential properties worth AED 750,000 or AED 2 million and above with a maximum of 50% of the property value under mortgage are eligible for the UAE Property Investor Visa. Investors in a jointly owned property are eligible to apply if each individual's share is worth at least AED 1 million.
Commercial properties can't be invested in, only residential properties can. In addition, the visa is only valid for freehold residential properties; off-plan properties cannot be applied for.
Acquiring a 10-years investor visa in Dubai has a great deal of benefits, which include the following:
You can sponsor up to 3 house maids and drivers
You can sponsor your family for the same period for 10 years
You can sponsor your child up to 30 years for boys
You can sponsor parents for a 10 years visa also
About UAE Property Investor Visa
Requirements to apply for UAE Property Investor Visa
For highly qualified foreign nationals, the UAE government has introduced a long-term residence visa.
A 10-year investor visa application is straightforward – here are the qualification requirements:
Minimum 2 million worth of property (multiple properties will be accepted) under the applicant's name
Whenever the property is mortgaged, the bank must receive at least 2 million dollars of the property value. A NOC letter in Arabic along with mentioning the amount paid from the mortgage will be required to proceed with visa application
Person must be inside UAE
Husband and wife can participate in one property
Pricing and documents
Pricing and required documents to apply for the UAE Property Investor Visa
The application process varies according to the type of property you apply under.
Property Investor Visa required documents
Passport
Title deed
Studio photo in white background
Obtaining Medical Fitness Certificate
Emirates ID Biometrics
Health Insurance Certificate
Copy of Emirates ID – if you are a UAE resident
Additional documents up on eligibility criteria
Approval from Immigration
Property Investor Visa package government fees
The cost of the package starts from AED 17,170 excluding Health Insurance and My Business Consulting DMCC Service Fees. Actual fees will depend on every case.
How can we help?
Contact us today to request a proposal for a UAE Residence Visa Package!
Considering how much we value and respect the time of our clients when applying for a UAE Residence Visa, we provide them with pick-up from their hotels, transportation to the authorities, and drop-off at their hotels, eliminating the need for them to rush around doing medical tests and collecting documents.
Here is a list of the services that are included in our UAE Property Investor Visa Package:
Assessment of individual documents
Review of the required documents
Obtaining an Entry Permit
Medical tests and Emirates ID typing
Full assistance with medical tests, including transfers
Full assistance with EID biometrics, including transfers
Obtaining a visa stamping
Collection of Emirates ID
Free document expiration notifications
Our Immigration Experts are ready to assist you with your immigration needs
My Business Consulting DMCC can help you obtain a UAE Property Investor Visa and live the life you've always dreamed of in the world's most prestigious and safest country.