Mainland License – How to Obtain
We recommend our clients legal structure, depending on their core business needs and investment budget
Ease of doing business
Easy approval processes, flexible regulatory procedures, and quick timelines
Business opportunities
Possibility to participate in private and government tenders
100% foreign ownership
For the activities included into DED list of approved activities
Want to learn your Mainland company formation investment budget right now?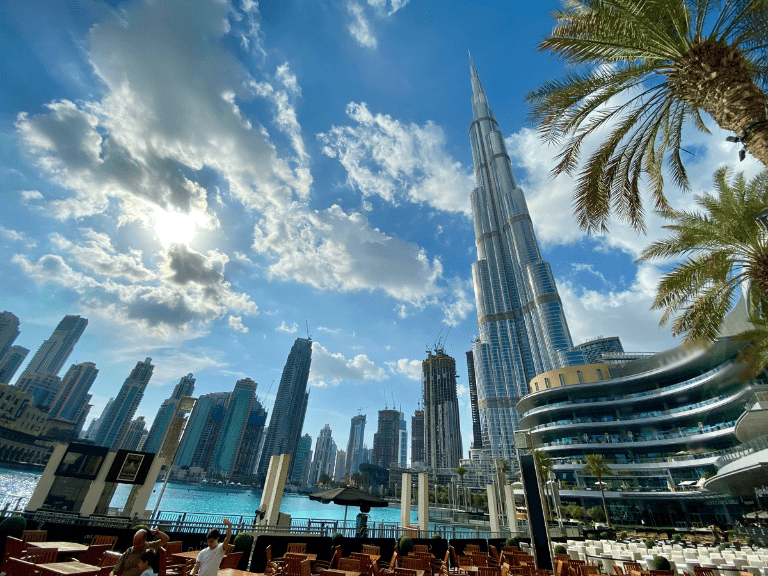 Mainland company license
Choose the right business license type for your mainland company
In order to do business on the mainland of the UAE, investors first need to register a legal entity with DED, which will then grant them a license. Mainland Licenses come in three types:
Standard License is one that requires the approval of other government agencies for the activity (if applicable). Moreover, an Ejari or lease contract is required along with the Memorandum of Association.
Instant License is available to businesses conducting commercial or professional activities without the need for external approvals. Dubai Chamber membership and three work permits will be provided to the licensee.
Trader License is granted to startups for the purpose of conducting business activities online across various social media platforms. Professional and service activities are permitted with this license type, but trading and commercial activities are prohibited.
Mainland company legal form
Select the most appropriate legal form for your mainland company in the UAE
As part of an Instant License, there are available following legal forms:
Sole Proprietorship – includes professional activities, owned by 1 person with unlimited financial liability.
Civil Company – two or more partners practicing professional activity, having unlimited financial liability.
Limited Liability Company (LLC) – includes commercial and industrial activities with at least 2 partners and can have up to 11 managers. Partners are only financially liable for the amount invested in the company.
One – Person Limited Liability Company (LLC-SO) – includes commercial and industrial activities and is owned by 1 person or legal entity with limited liability up to the extent of share capital invested.
How to obtain a UAE Mainland License
Company formation steps in mainland
To start a business in UAE Mainland you need to complete several steps. After receiving the full set of required documents, the establishing process of a mainland company should take approximately up to 21 working days. In case of external approval for some of the business activities, the timeframe may take longer. Please note that the following activities are still subject to foreign ownership restrictions: security, defence, military activities, banks, exchange houses, finance and insurance companies, currency printing, fish trap services, and others.
To help you get ready we propose you to have a look at the main steps of obtaining a UAE Mainland License.
Step 1
Select business activities
Dubai Economic Development (DED) offers 2000+ activities to choose from. To choose the right activities for your business, get advice from our Business Setup Experts.
Step 2
Choose your Mainland License type
It can be either a Standard License, Instant License or a DED Trader license.
Step 3
Choose the legal type applicable for your business
The following legal forms can be 100% owned by Foreign Investors:
Limited Liability Companies (LLC)
Private Joint Stock Companies (PJSC)
Civil Companies and Sole Proprietorship can be 100% owned by foreign investors
Step 4
Provide your legal parties details and their applicable roles
Make sure to provide partners details such as: ownership share, contact details – email ID and contact number, passport copy, EID and visa copy (if applicable).
Note what will be the applicable parties' roles: partners, managers local service agents (if any).
Step 5
Choose company's Trade Name
Provide at least 3 proposed company names.Besides not violating public morals or public order, the trade name must be compatible with the company's legal status and type of activity. It must not contain the names of religions or governing authorities, nor the names or logos of external bodies, and must not be previously registered.
Step 6
Apply for DED initial approvals
If the company's name has been approved, you can apply for DED initial approval, which is necessary for securing a commercial site lease contract or obtaining approval from other Authorities.
Step 7
Apply for business activity approval (if required)
Some business activities require certain approvals from Authorities such as Roads and Transport Authority (RTA), Health Authority and others. Check if your business activities require special approval with our Business Setup Experts.
Step 8
Obtain legal documents – MOA or LSA Agreement
DED LLC companies will require a signed Memorandum of Association, signed electronically or in Notary public by all concerned parties.
Sole Proprietorship will require a signed Local Service Agreement between the shareholder and local agent.
Civil Company will require signed Memorandum of Civil Agreement in Notary public between all parties involved (company partners and local agent / sponsor).
Step 9
Obtain your Office Lease Agreement
Minimum office/ commercial space requirement is 140 sq.m.Please note that there is a strong correlation between the size of the office and your visa eligibility in DED mainland companies.
Step 10
Apply for DED Payment Voucher
This is the final voucher that will indicate the full license fees to be paid to obtain the issuance of the company's license
Step 11
Final license and related documents issuance
Once the previous steps are completed, documents must be submitted to DED Authority to obtain the Trade License and other related documents for the company such as: commercial registry, shareholder's details and Memorandum of Agreement. All of these documents are issued electronically.
GET A CALL BACK IN 55 SECONDS
My Business Consulting DMCC is here to assist you with choosing the right location, corporate structure and best facilities for your business in the UAE.
List of applications to open
The final stage of obtaining a work permit
The company formation process does not end with the issuance of the Trade License. As soon as the license has been obtained, you may proceed with the following procedures to start your business:
Establishment Card application – a document that specifies the information about the company, and is required to apply for residency visas sponsored by the company.
Visa applications for investors and partners are submitted after the company establishment card has been issued.
Opening a corporate bank account – is essential for the company's activities and is possible after the company's authorized signatories obtain resident visas.
Ministry of Labor (MOL) file account opening application – MOL number is a unique ID that is used to identify establishment in MOL database. It will allow the company to request employee visa quotas.
Quota application – allows the company to apply for employees' visas.
After the requested quotas have been approved, the company can start the hiring procedures and apply for sponsorship of employee visa applications.
How can we help?
We can assist you register a mainland company in the UAE
The process of setting up and obtaining a Mainland License in the UAE can be lengthy, however, obtaining legal advice will streamline the process and help foreign companies determine the proper legal structure for their business.
You can rely on My Business Consulting DMCC for assistance in choosing the most efficient corporate structure for your mainland company and support through each step of the registration process, till your company is up and running in compliance with all UAE laws and regulations.
Besides helping your company to get started in the UAE, we provide support for visa applications, bank account opening, bookkeeping, and tax compliance.
Let us help you succeed in the UAE
Reach out to our experts to start a successful business in the UAE.